We are pleased to announce, that VENTUS Compact Air Handling Units ranges have been certified by Eurovent.
The list of certified units have been extended by the following ranges:

The certification covers both base units and all optional air treatment functions of above listed ranges.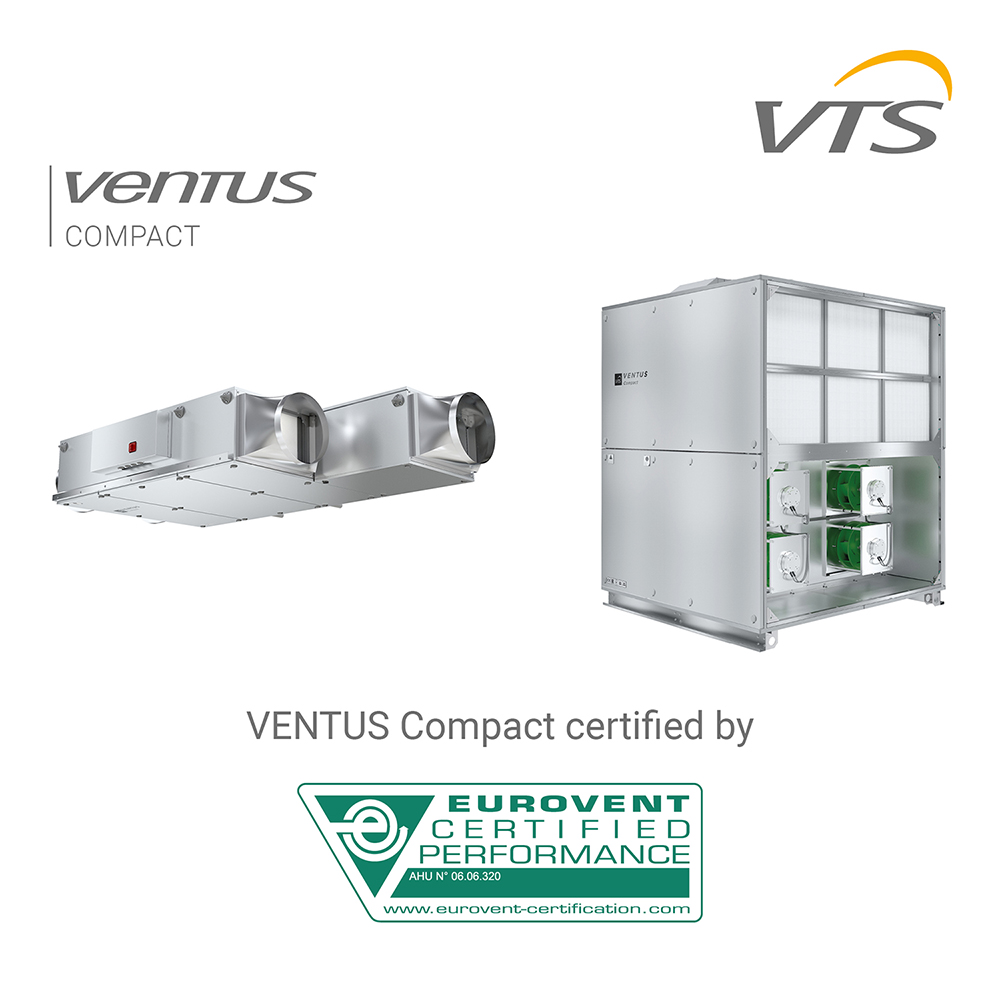 Adding new ranges to the certification – the VVSc and VVSs ranges significantly extends the list of EC certified products. Just to clarity it, from now the following ranges are certified:
VVS Standard units – sizes 021-650

VVSc Floor-mounted compact units – sizes 021-150

VVSs Ceiling suspended compact units – sizes 005-030
The updated list of VTS certified products are under this link.