The mHMI app – start-up, monitor and manage the operation of VTS Group air handling units.
VTS Group provides an mHMI app that enables start-up, monitoring of operation and parameter control of VENTUS compact and modular air handling units.
The app can be downloaded from Google Play and App Store. At this moment the app is dedicated to AHUs offered in the regions: CER, EER, LATAM.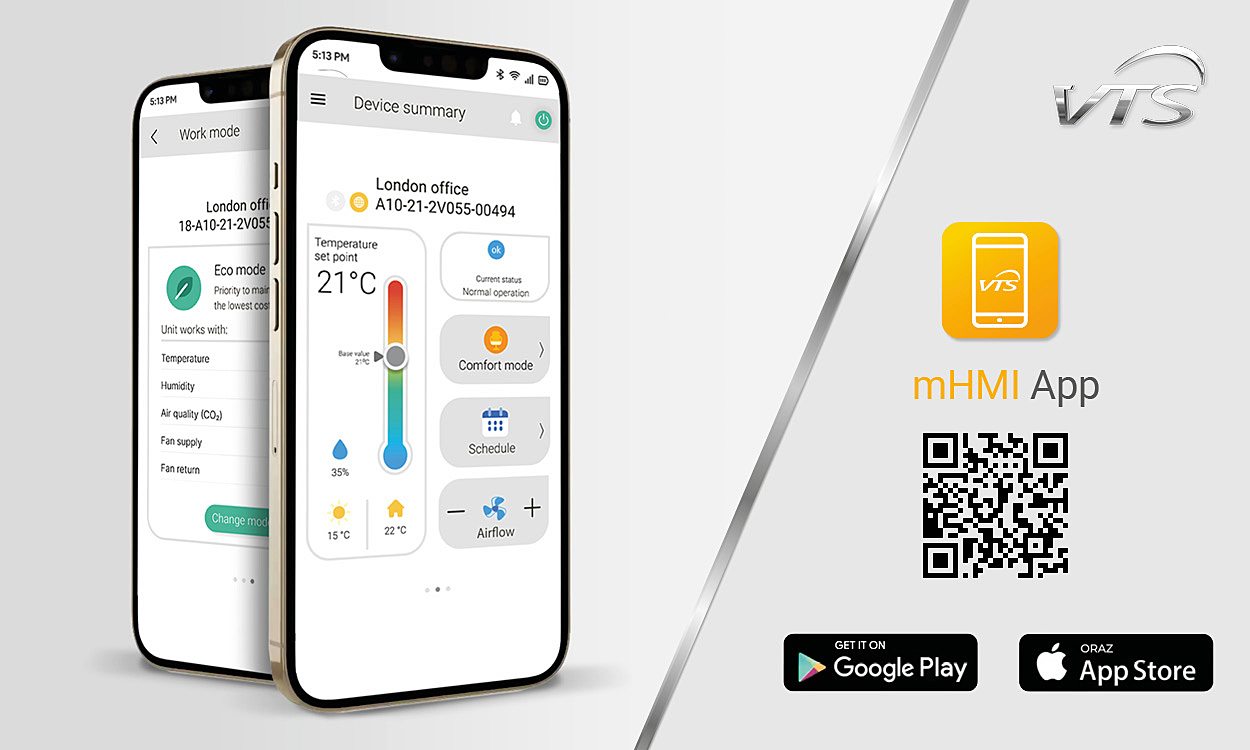 The app connects to the unit using Bluetooth technology. All you need to do is launch the app and activate the Bluetooth module, which is located in the automatic control cabinet. The app will automatically detect the unit which you can then connect to.
mHMI enables:
start-up of the unit without the need for a physical HMI
monitoring the unit's operating parameters
managing the unit's operation, including changing the operating modes, changing individual parameters, setting the unit's operating schedule, or viewing and clearing alarms.
We encourage you to watch the animation which presents the design and capabilities of the app