The WING air curtain is a unit designed to create an invisible barrier separating environments with different air parameters.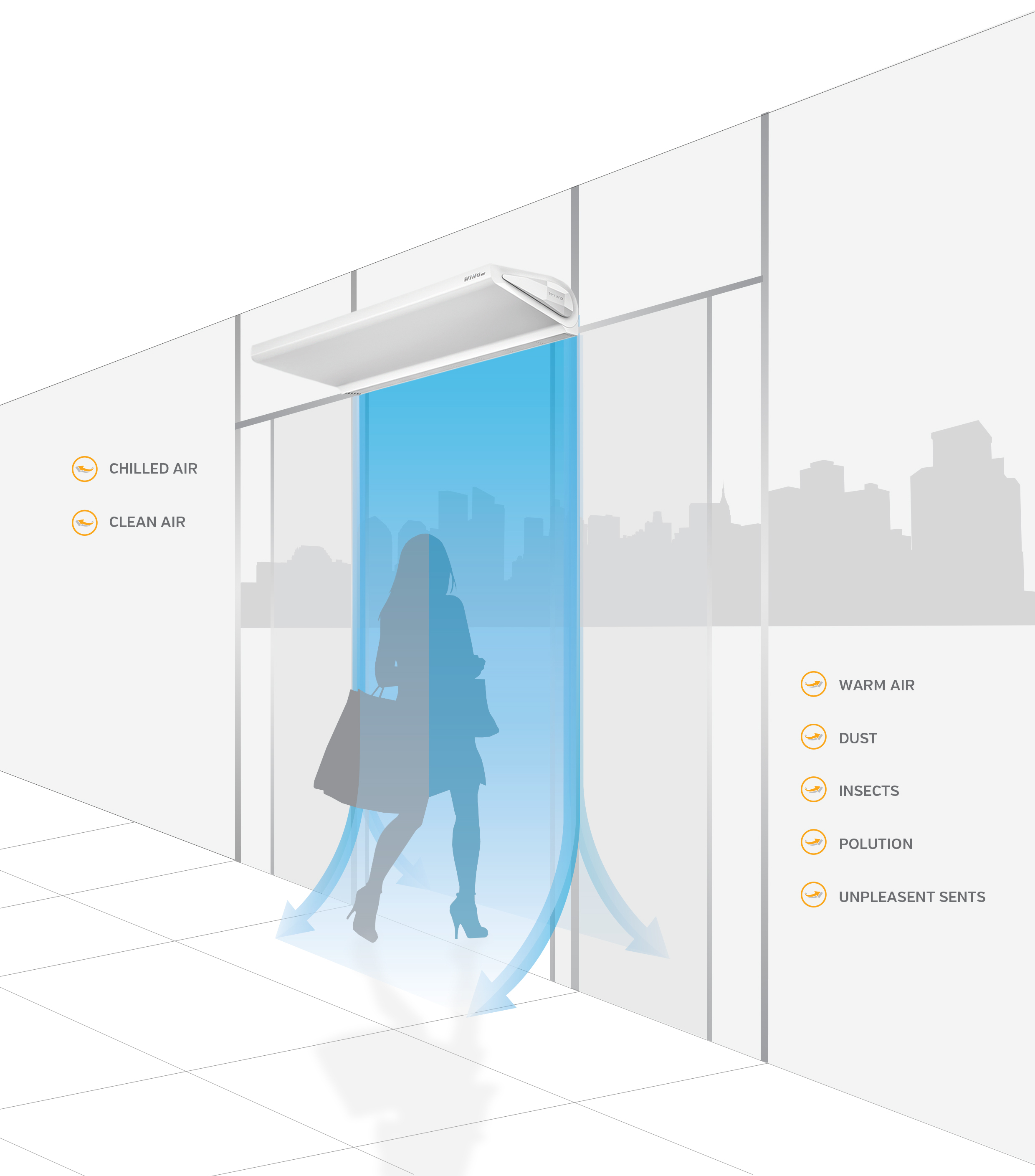 The minimalist forms of the WING air curtain casing is inspired by the shape of the glider wings. The distinctive diamond-shaped side covers give the unit a unique harmony and elegance. An energy-efficient motor, powerful fan, double-row water heat exchanger or electric heater ensure silent operation and the highest efficiency of the unit.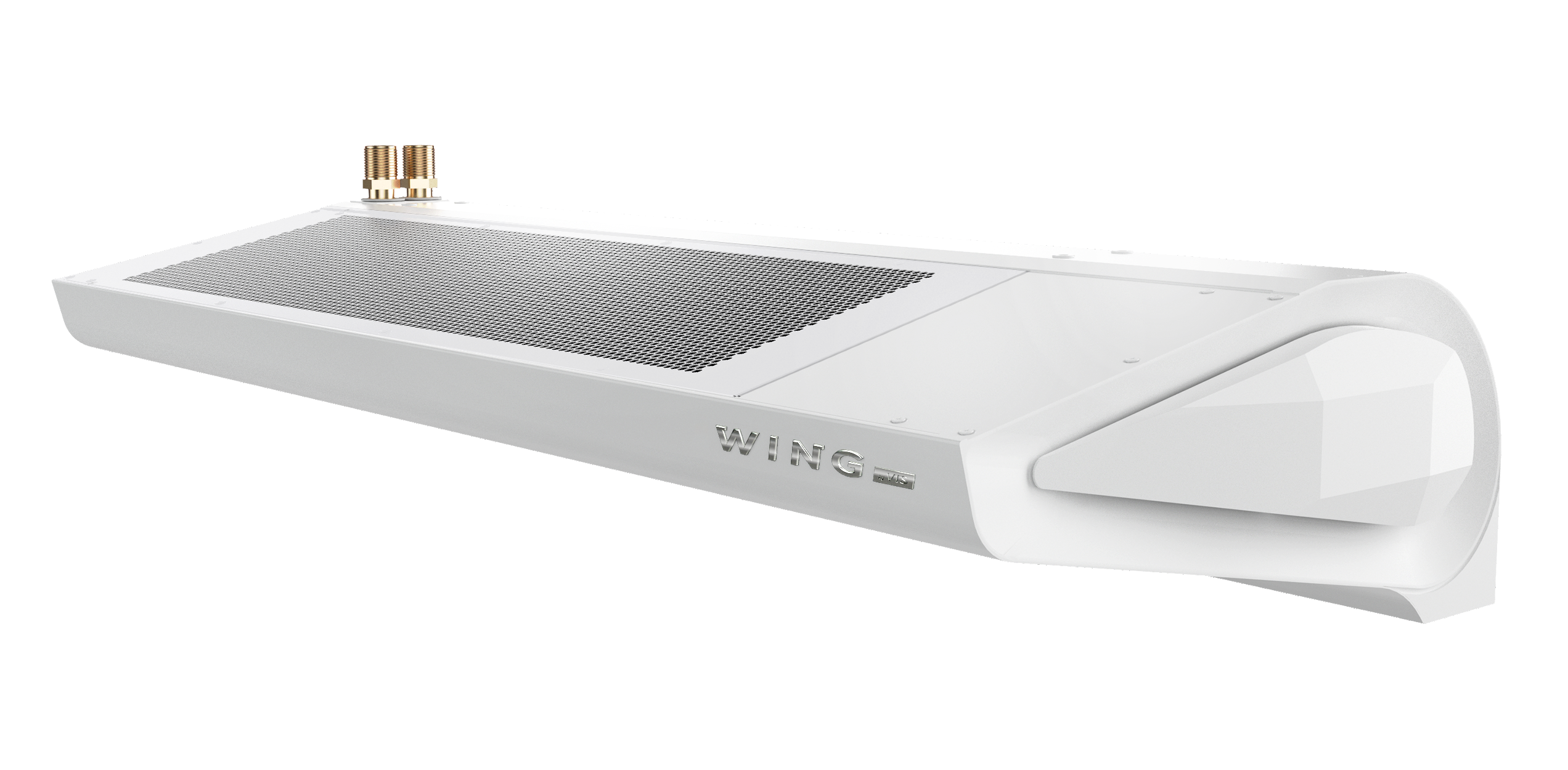 The WING air curtain is characterized by:
minimalist body of the casing,
energy-efficient motor,
silent operation,
versatility of application,
up to 4 m of air stream range.