VTS AHUs continues to curb COVID 19!
These Pods are designed and developed by Vevra, a Bengaluru-based startup allied with Portugal based healthcare IoT InnoWave Group designed as a set of movable capsules, integrated with artificial intelligence (AI), which aims to assist in the infrastructure of local / private / government hospitals across India in the prevention of contagious diseases like TB, Flu, and COVID-19.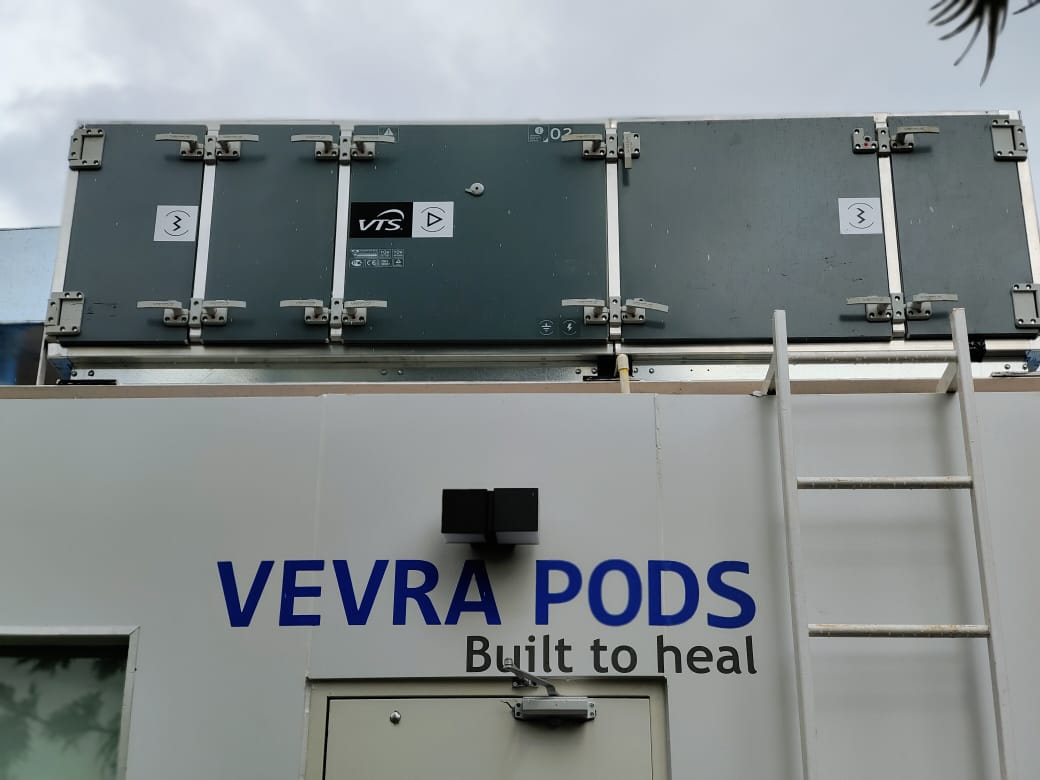 These pods come with an antechamber airlock room to provide a safe area for healthcare professionals which controls the quantity and quality of the air being circulated in and out of the room with a minimum of 12 air changes per hour through HEPA filters, UVC lights, and a high-end exhaust system supplied by VTS.

Our VENTUS AHUs are integrated for automated maintenance of temperature, the humidity level inside the Pods with PLC integration wherein these Pods Are Re-usable after Pandemic with 15 to 20 years' structural warranty.