1 WEEK delivery time for VENTUS S-type ceiling suspended air handling units.
VTS India is pleased to announce that from August 2020, will be able to supply its VENTUS S-type, ceiling suspended ahu with 1-week delivery time, which are manufactured at our Indian factory. Our ceiling suspended ahu complies key technical parameters with competitive price in the market - MANISH DHAMIJA, CEO, INDIA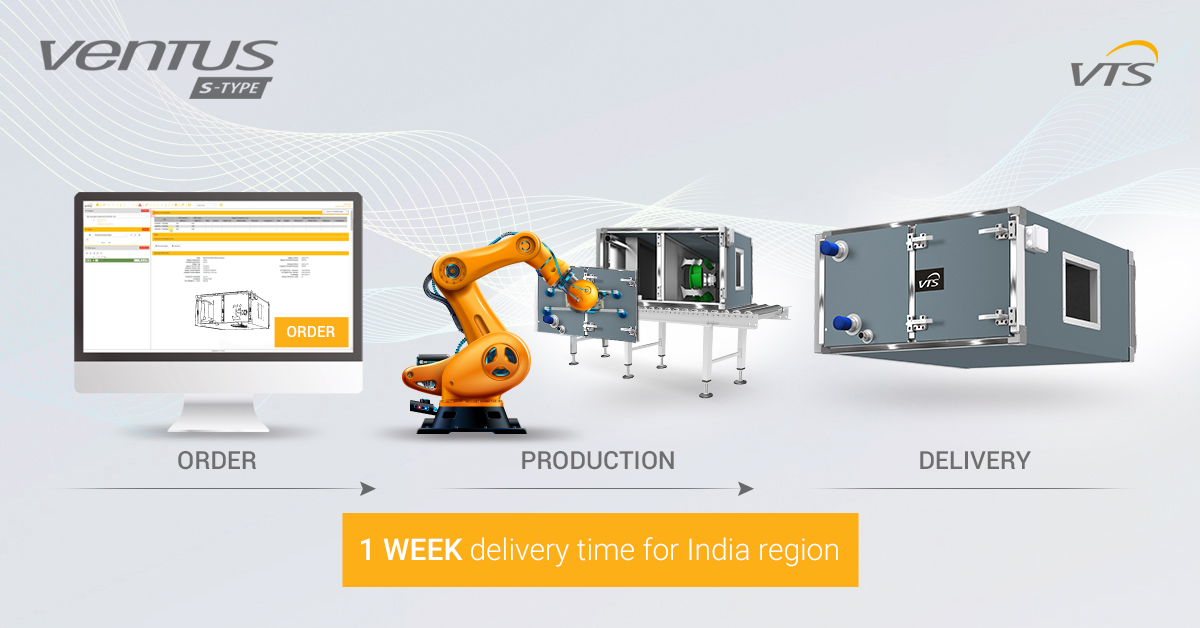 Ceiling suspended AHUs are optimized to the market needs. VENTUS S-type is available in 5 sizes with efficiency from to 900 CFM 6000 CFM.
Having EC motors which help in energy-saving and performance flexibility.
High durability and tightness of the structure with 40mm, double skin casing.
Having the lowest price ceiling suspended AHUs in the Indian market.