Did you know that the air curtain brings not only financial benefits? It is important to remember that the air barrier prevents most pollution, germs, insects and also viruses.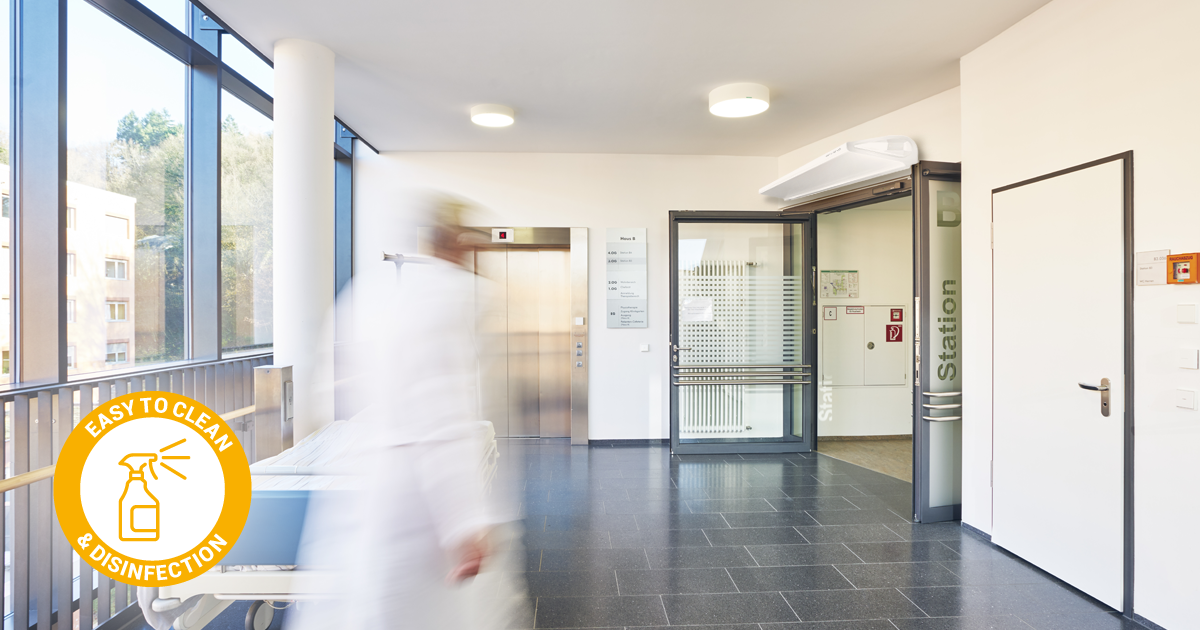 How you can maintain hygiene and cleanliness of the air?
In addition to the main advantage that the air curtain offers, i.e. savings associated with the use of the object, you should also bear in mind that the use of air curtains also offers other benefits. Curtains equipped with water heat exchanger or electric heaters can be used as an effective device to warm up a room. Moreover, it is important to remember that the air barrier produced by the air curtain prevents most pollution, germs and insects which in the absence of the curtain would have got into the object. These are particularly important benefits for districts of raised air pollution and smog or at the time of the increased risk of bacteria and viruses in the air.
An example of WING air curtain working in medical clinic: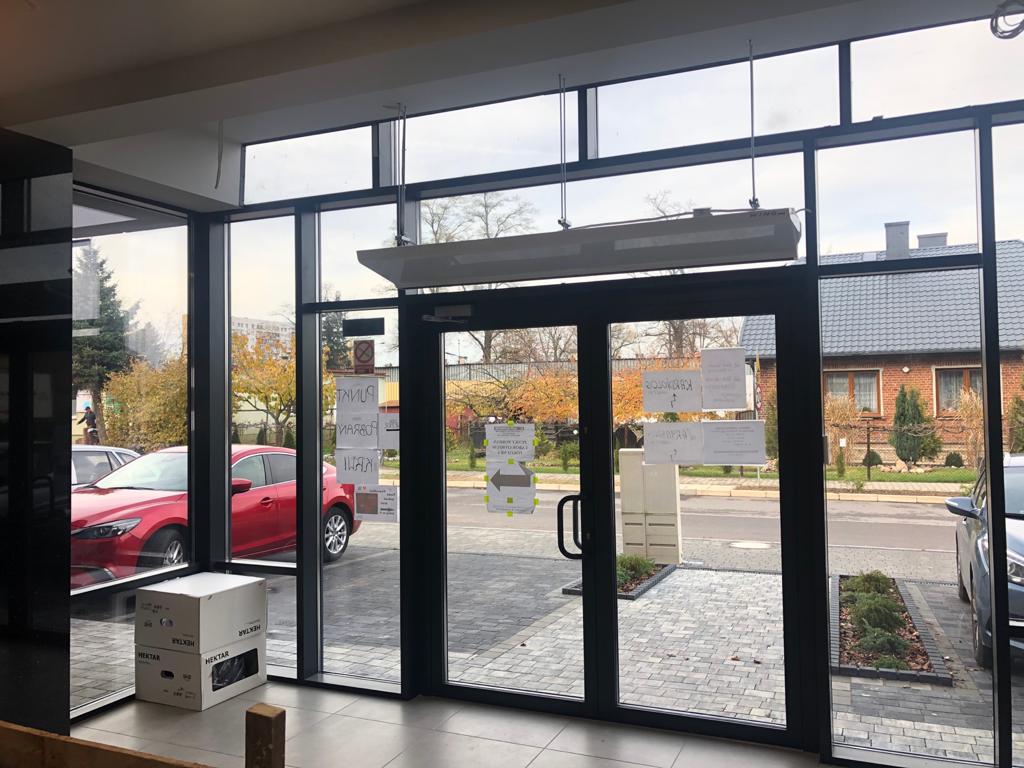 Easy to clean and disinfection
It is also worth to mentions, that Air Curtain WING is very easy to clean. Thanks to an optimized design of the cover, cleaning the curtain is convenient and does not require disassembly of any of its components, guaranteeing always hygienic operation of the device.
Galvanized double-coated steel casing, provides long-term protection against corrosion and consistent aesthetic qualities. The smooth surface is ready to clean with any kind of alcohol-based disinfectant.