VOLCANO for BOSCO manufactory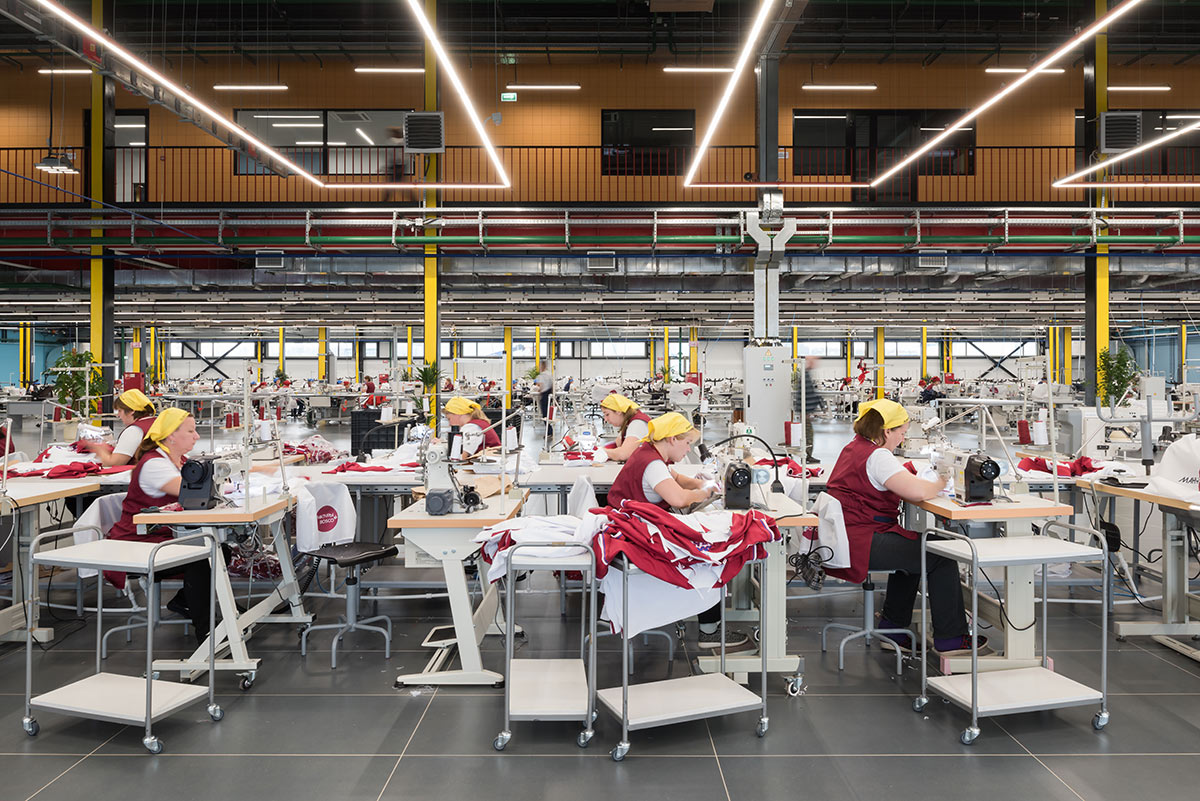 Air heating units VOLCANO maintain a comfortable temperature in the production workshops of the BOSCO sewing manufactory, while BOSCO clothes keep us warm in winter.
In 2019 a high-tech garment factory was opened in Kaluga with ergonomic workplaces, comfortable changing rooms, a cafe, a library, a rest room and a parking space for employees.
The 900 work places production facility includes an experimental workshop, a production building and a training center, which are equipped with modern and quality VOLCANO heating units to keep a comfortable temperature for the employees.
About BOSCO
"BOSCO is a Russian brand of clothing for sports and active lifestyles. For over 20 years BOSCO has been one of the market leaders, offering customers stylish, comfortable and unique looks. BOSCO was the official outfitter of the Russian Olympic team and has been supporting Russian athletes and sports federations for many years. "
(Text is from the site boscobrand.ru © 2021, Photos are pfrom open resources)